Need shutters in Kennesaw, GA ?
Experience the Elite Difference
Elite Shutters & Blinds, Inc. is a locally owned and operated shutter company with more than 20 years of experience manufacturing and installing quality shutters to residents in Kennesaw, GA. Custom shutters are our specialty and we consider ourselves masters at our craft. Our experience allows us to offer you the most precise measurement, design and installation of custom-built shutters for each individual home or business. We offer the most versatility with the highest level of craftsmanship. We literally bring the showroom to you at our free no-obligation in-home design consultations. During the consultation, expect to view samples, receive a product presentation along with a company brochure, and discuss any questions or concerns.
Interior Shutters in Kennesaw, GA
Did you know that not all interior shutters are made the same? In fact, the interior shutter industry is increasingly varied including different materials, construction methods, hinges, operational systems, louver styles and more. For many homeowners it can be difficult to discern the differences between shutter companies and to know which "experts" recommendations to accept. It is important to know that the type of materials and construction methods will greatly determine the durability, longevity, operational ease, and beauty of the final product in your home. You can be assured that our design consultants are some of the most knowledgeable shutter designers in the field today. You will meet with designers who are true experts in every stage of the shutter industry from design, construction, innovation, finishing, and installation. With more than 20 years of interior shutter craftsmanship experience, we can thoroughly and accurately answer your questions, design for any type of window and help to educate you about the discerning factors as you make your final selections. We use only Grade A Kiln Dried American hardwoods constructed with state-of-the-art precision, all finished with non-toxic zero VOC environmentally friendly paints. Our interior shutters are built from scratch (no cut-down panels) for the best fit and then installed with expertise and care. We can proudly say that our shutters are 100% American made from start to finish! With Elite Shutters & Blinds expect to receive the highest quality, expertise, and service.
Exterior Shutters in Kennesaw, GA
Are you looking to add architectural interest to your Kennesaw, GA home? Exterior shutters can add a beautiful finish to your home. At Elite Shutters & Blinds, we offer a full line of quality custom exterior shutters for any look. We use high quality durable finishes to ensure that your shutters will last for years to come. Our exterior shutter lines include Fiberglass, Wood, Composite and Aluminum materials. We offer any style including Bahama, Board and Batten, Raised Panel, Flat Panel, Fixed Louver, Moveable Louvers, Combination, and Framed Board and Batten Shutters. Our high quality custom Bahama shutters or Bermuda shutters are both durable and versatile for use to enclosed porches or for protecting windows and offering light control. Our design consultants will support you in understanding the material differences, durability factors; maintenance needs and design options for each exterior shutter type. At Elite Shutters & Blinds, we offer our decades of experience to you assist you in your exterior shutter purchase … learn more
Real Wood Shutters in Kennesaw, GA
Real wood interior shutters are the classic approach to plantation shutters in Kennesaw, GA. Elite Shutters & Blinds offers real wood shutters made from Grade A Kiln Dried North American hardwoods including varieties such as Poplar Shutters, Maple Shutters, Knotty Alder Shutters, and Basswood Shutters. Specialty wood shutters can be custom painted or stained to match any wood trim finish in your home. Faux wood shutters or "Poly" Shutters have become a popular alternative to wood shutters in Canton. In some situations they can be an excellent choice for high moisture areas such as bathrooms. There is a great debate in the shutter industry regarding the real wood shutters VS faux wood shutters … learn more
Plantation Shutters for your Kennesaw, GA Home
Plantation Shutters are a popular shutter style throughout the Kennesaw area. Historically, shutters date back to ancient Greece and have been used for 100's of years to provide sun protection, control temperature and add beautiful accents to homes. In the 18th century these traditional shutters became a popular architectural window covering throughout the South in large plantation manors, hence the name "Plantation Shutters". Southern Plantations were known for their elegance and architectural grandeur and the shutters were an important part of their design. Plantation shutters are still used today to create a beautiful architectural finishes to southern homes. At Elite Shutters & Blinds, our plantation shutters are made from 100% American woods to custom fit your windows. We offer a variety of louver options including 1 7/8', 2 ½", 3 " 3 ½" 4 ½" and 5 ½". We can design your plantation shutters for any window type and style. You can be assured that with Elite's Plantation Shutters, your home will reflect the elegance and architectural beauty of the old world plantation manors while incorporating the modern innovations and styles of today.
Blinds and Shades in Kennesaw, GA
Are you looking for quality custom blinds and shades? Go no further. Elite Shutters and Blinds offers a full line of custom blinds and shades for any home. As an Alliance Dealer for Hunter Douglas, we can offer an excellent selection of blinds and shades for your home. Whether your are looking for wood blinds, faux wood blinds, solar screen shades, honeycomb duette shades, woven wood shades or specialty shades like Silhouettes & Vignettes, we carry them all. We also carry brands such as Horizon Shades and Unique Blinds among others to provide a vast selection of design options at different price points allowing our designers to work with you to create the look you want for your home, within the budget that you need … learn more >
Atlanta's Best Shutter in Kennesaw, GA
We understand how difficult it can be to choose the "right" company when everyone says "we're the best." At Elite Shutters & Blinds, we think our customers say it best. We were voted the Best of Houzz in 2014 & 2015 for the highest level of customer satisfaction in the service area. We have been in business since 2000 and we have always had a perfect record with the better business bureau. Our references are exceptional and we provide a complete list of client references upon your request.
Contact us today to see why we can truly say that we are "Elite" and your premier choice for custom window treatments in the Kennesaw area.
Best of Houzz 2014 – 2019 – Customer Service. We were rated at the highest level for customer service by the Houzz community six years running 2014, 2015, 2016, 2017, 2018 & 2019.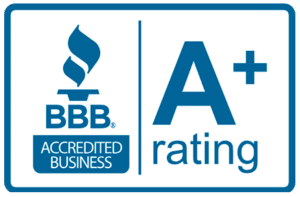 Follow Us